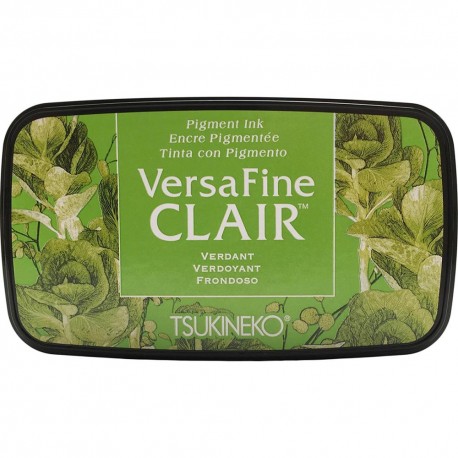 Agrandir l'image
VERSAFINE CLAIR VERDANT
VF-CLA-502
Nouveau produit
VERSAFINE CLAIR VERDANT
The VersaFine Clair pigment ink pad brings out the finest details. Once dry, stamped images are waterproof and will not smear. Images are light fast and fade resistant. Perfect for using with watercolors to color stamped images. The white edge of the ink pack is normal. 
0 Article Produits
Ce produit n'est plus en stock
Attention : dernières pièces disponibles !
Date de disponibilité:
Pas de point bonus pour ce produit.
En savoir plus
 L'encre VersaFine Clair de Tsukineko est une encre pigmentée à séchage rapide. Grâce au tampo n encreur rehaussé, cette encre est la solution idéale pour les tampons utilisés dans la PAO. Les boîtiers contenant les tampons encreurs sont parfaitement hermétiques et réputés garantir une durée de vie prolongée de ces tampons. L'encre VersaFine Clair vous permet de tamponner plus d'images que n'importe quel autre tampon encreur proposé sur le marché ! Cette nouvelle ligne d'encres VersaFine est disponible dans de magnifiques couleurs vintage et éclatantes.
VersaFine Clair ink is a quick drying pigment ink that provides impeccable solid surface-area coverage as well as capturing fine details on stamps. VersaFine Clair's innovative formulation provides the perfect image to use with watercolor paints or waterbased markers.

Best ink for fine detail
Embossable for several minutes
Perfect for layered stamping
Air tight, ergonomic case keeps the pad inky