Nouveau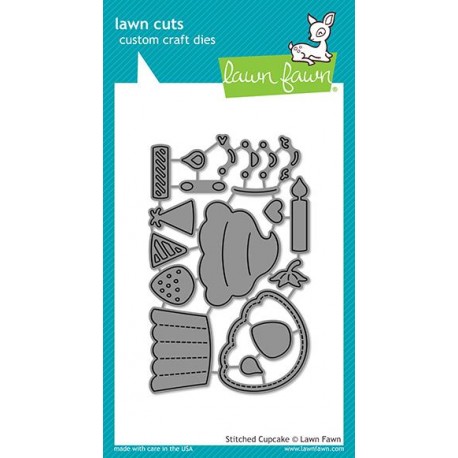 Agrandir l'image
LAWN FAWN CUTS STITCHED CUPCAKE
LF1978
Nouveau produit
0 Article Produits
Ce produit n'est plus en stock
Attention : dernières pièces disponibles !
Date de disponibilité:
En achetant ce produit, vous pouvez collecter 1 point de fidélité. Votre panier sera total 1 point qui peut être converti en un bon de 0.20 CHF.
En savoir plus
Create your own cupcake, without the calories! This cute die set has all the pieces you need to create die-cut cupcakes with a candle, strawberry, or a cute birthday hat topper
Coordinating set ideas: Pair this set with I Scream, You Scream, for even more decorative options like sprinkles and a cherry!
approximate sizes:
assembled cupcake with cake only: 1 3/4" x 1 7/8"
assembled cupcake with frosting: 1 3/4" x 1 3/4"
assembled candle: 1/4" x 1 1/4"
assembled strawberry: 5/8" x 1"
assembled party hat: 1/2" x 3/4"
Made with care in the USA!