Nouveau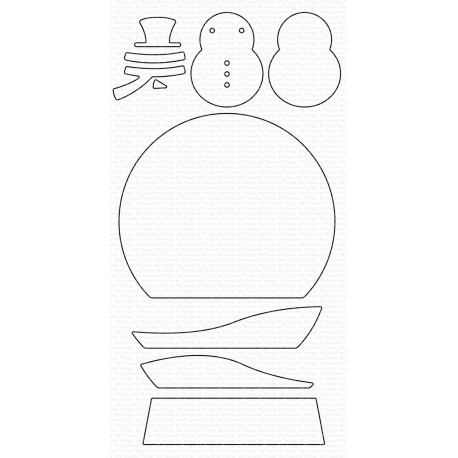 Agrandir l'image
MFT DIE NAMICS CLASSIC SNOW GLOBE
MFT1618
Nouveau produit
MFT  DIE NAMICS CLASSIC SNOW GLOBE
0 Article Produits
Ce produit n'est plus en stock
Attention : dernières pièces disponibles !
Date de disponibilité:
En achetant ce produit, vous pouvez collecter 2 points de fidélité. Votre panier sera total 2 points qui peut être converti en un bon de 0.40 CHF.
En savoir plus
The classic design includes a window and base to create a decorative snow globe. The die includes all the elements necessary for creating a magical winter scene, including a snowman and snow drifts. Use the included components or add your own for endless card-building options.
The Classic Snow Globe Die-namics measures approximately 3" x 3 1/8" assembled.
MFT Die-namics, our very own exclusive American-made line of steel dies.
Die-namics dies work with your favorite die-cutting machine.
October 2019 Release