Nouveau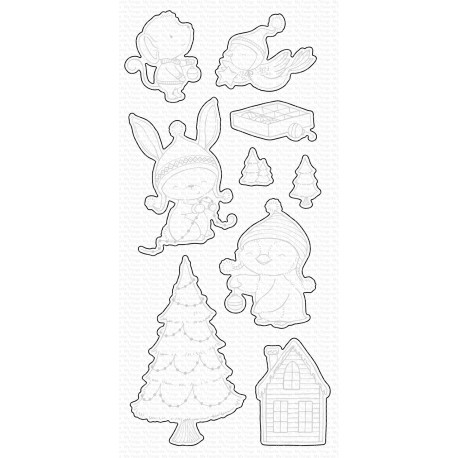 Agrandir l'image
MFT DIE NAMICS MERRY WISHES
MFT1614
Nouveau produit
0 Article Produits
Ce produit n'est plus en stock
Attention : dernières pièces disponibles !
Date de disponibilité:
En achetant ce produit, vous pouvez collecter 3 points de fidélité. Votre panier sera total 3 points qui peut être converti en un bon de 0.60 CHF.
En savoir plus
This Die-namics coordinates with the Merry Wishes stamp set for perfectly sized die cuts every time. It is open inside to allow you to stamp then cut OR cut then stamp. This feature makes the Die-namics lighter weight and allows for easier removal from the die.
MFT Die-namics, our very own exclusive American-made line of steel dies.
Die-namics dies work with your favorite die-cutting machine.
October 2019 Release