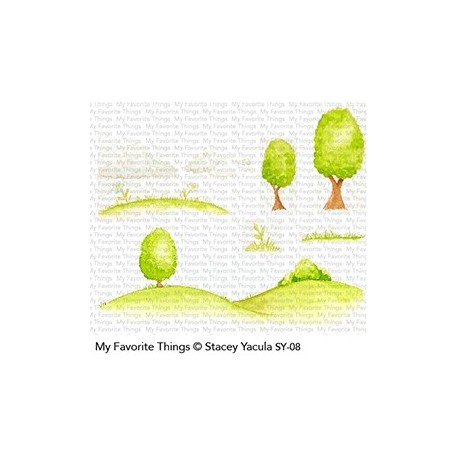 Agrandir l'image
My favorite Things : SCENE BUILDER
SY08
Nouveau produit
0 Article Produits
Ce produit n'est plus en stock
Attention : dernières pièces disponibles !
Date de disponibilité:
En achetant ce produit, vous pouvez collecter 1 point de fidélité. Votre panier sera total 1 point qui peut être converti en un bon de 0.20 CHF.
En savoir plus
Stacey Yacula's inimitable style is instantly recognizable. With this set of images, you can create bucolic scenes that reflect a consistent style for all your Stacey Yacula characters and accents to find a home within. This mix of scene-building elements includes trees, grounding elements, and clouds.
Clear stamp sets include the name of the set on the sticker for easy identification.
Our clear stamps and Die-namics are made in the USA.