Nouveau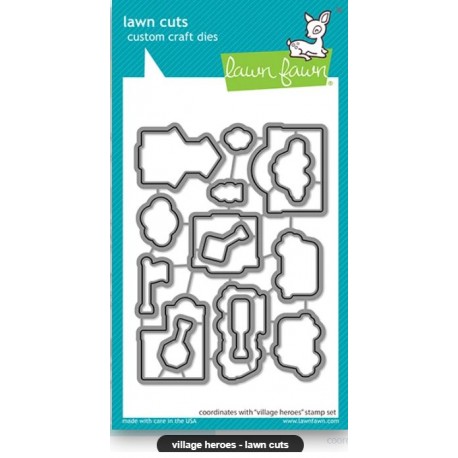 Agrandir l'image
LAWN FAWN VILLAGE HEROES DIES
LF2339
Nouveau produit
1 Article Produits
PRE-COMMANDE
Attention : dernières pièces disponibles !
Date de disponibilité: 05/06/2020
En achetant ce produit, vous pouvez collecter 2 points de fidélité. Votre panier sera total 2 points qui peut être converti en un bon de 0.40 CHF.
En savoir plus
Lawn Cuts custom craft dies are high-quality steel, made in the USA, and are compatible with most die cutting machines!
Made with care in the USA!