Nouveau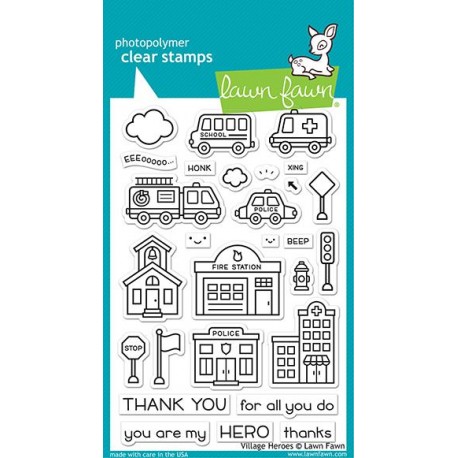 Agrandir l'image
LAWN FAWN VILLAGE HEROS CLEAR STAMPS
LF2327
Nouveau produit
LAWN FAWN VILLAGE HEROS CLEAR STAMPS
2 Article Produits
PRE-COMMANDE
Attention : dernières pièces disponibles !
Date de disponibilité: 05/06/2020
En achetant ce produit, vous pouvez collecter 1 point de fidélité. Votre panier sera total 1 point qui peut être converti en un bon de 0.20 CHF.
En savoir plus
Every village has its heroes! This is the perfect stamp set for creating "thank you" cards for firefighters, police officers, doctors, nurses, teachers, and more!
As an added "thank you" to our community, Lawn Fawn will donate 100% of net profits from this set to Feeding America's COVID-19 efforts!