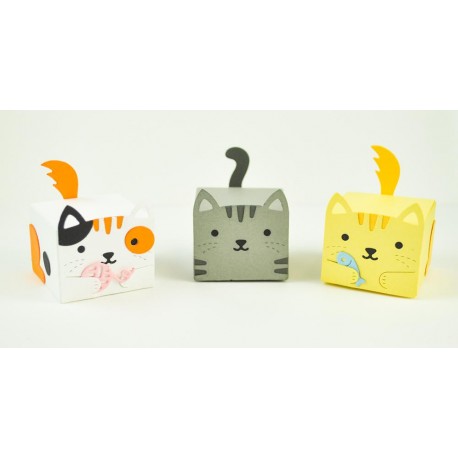 Agrandir l'image
LAWN FAWN TINY GIFT BOX CAT ADD-ON
LF1976
Nouveau produit
LAWN FAWN TINY GIFT BOX CAT ADD-ON
0 Article Produits
Ce produit n'est plus en stock
Attention : dernières pièces disponibles !
Date de disponibilité:
En achetant ce produit, vous pouvez collecter 1 point de fidélité. Votre panier sera total 1 point qui peut être converti en un bon de 0.20 CHF.
En savoir plus
Pair this set with Tiny Gift Box to create adorable boxes that are perfect for treats! This add-on set has everything you need to turn Tiny Gift Box into a cat, including optional stripes, spots, and decorative elements like a fish and a ball of yarn.
Coordinating Lawn Cuts: Tiny Gift Box
Check out the Tiny Gift Box collection!
Lawn Cuts custom craft dies are high-quality steel, made in the USA, and are compatible with most die cutting machines!
approximate sizes:
cat face: 1 1/2" x 1 1/2"
simple tail: 1 1/8" x 1/2"
ball of yarn: 5/8" x 5/8"
fish: 5/8" x 1/4"
Made with care in the USA!