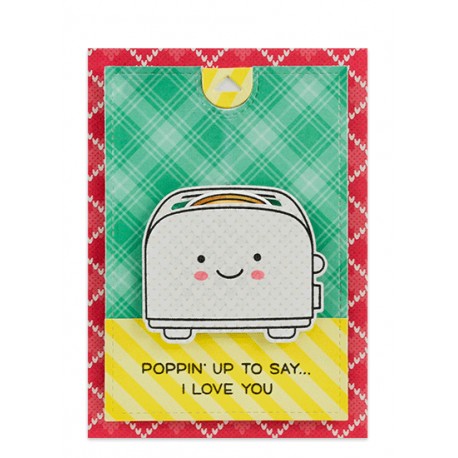 Agrandir l'image
LAWN FAWN CUTS LETS TOAST PULL TAB ADD ON
LF1822
Nouveau produit
LAWN FAWN CUTS LETS TOAST PULL TAB ADD ON
0 Article Produits
Ce produit n'est plus en stock
Attention : dernières pièces disponibles !
Date de disponibilité:
En achetant ce produit, vous pouvez collecter 1 point de fidélité. Votre panier sera total 1 point qui peut être converti en un bon de 0.20 CHF.
En savoir plus
This set coordinates with Let's Toast and Let's Toast Lawn Cuts to create an interactive card with toast (or a pastry tart) that pops out of a toaster!
Coordinating Stamp Set: Let's Toast
Coordinating Lawn Cuts: Let's Toast Lawn Cuts
Lawn Cuts custom craft dies are high-quality steel, made in the USA, and are compatible with most die cutting machines!
approximate die size:
assembles pull tab: 1" x 5 1/8"

Made with care in the USA!