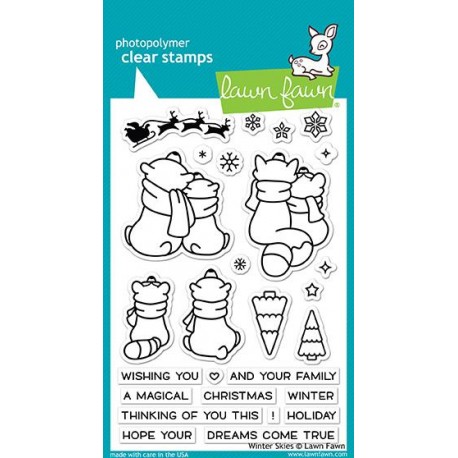 Agrandir l'image
LAWN FAWN WINTER SKIES STAMPS
LF1763
Nouveau produit
0 Article Produits
Ce produit n'est plus en stock
Attention : dernières pièces disponibles !
Date de disponibilité:
En achetant ce produit, vous pouvez collecter 1 point de fidélité. Votre panier sera total 1 point qui peut être converti en un bon de 0.20 CHF.
En savoir plus
Find the perfect sentiment for any winter occasion with this collection of stamps!