Nouveau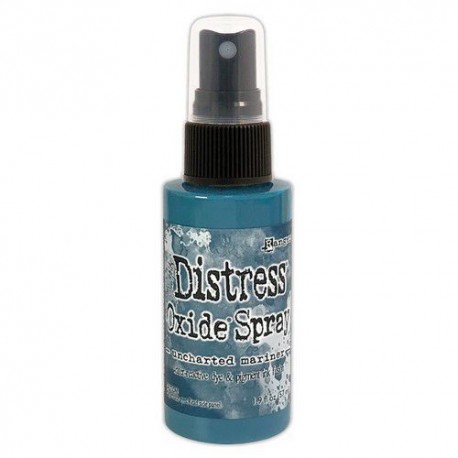 Agrandir l'image
Tim Holtz distress oxide SPRAY UNCHARTED MARINER
OXIDE SPRAY UNCHARTED MARINER
Nouveau produit
Tim Holtz distress oxide SPRAY UNCHARTED MARINER
Encre dye vaporisable et encre pigmentée en un
À combiner avec tous les produits Tim Holtz Distress
S'utilise aussi bien sur du papier clair que foncé
4 Article Produits
Attention : dernières pièces disponibles !
Date de disponibilité:
Pas de point bonus pour ce produit.
En savoir plus
Tim Holtz Distress Oxide Spray est une fusion d'encre à base de colorant et d'encre pigmentée qui crée des effets oxydés lorsqu'elle est pulvérisée avec de l'eau. Utilisez le spray pour peindre rapidement et facilement une surface plus grande telle qu'une page de journal artistique. Vaporisez à travers les pochoirs, superposez différentes couleurs, pulvérisez de l'eau et observez le mélange des couleurs. Pulvériser de l'eau dessus "oxyde" l'encre (semblable à la rouille) et cela crée un aspect spécial. L'encre n'est pas imperméable. Une autre caractéristique de l'encre Distress Oxide est qu'elle présente une finition crayeuse, ce qui signifie qu'elle a un aspect crayeux.
Les sprays Oxide sont disponibles dans un flacon pulvérisateur de 57 ml.
Tim Holtz Distress Oxide Spray is a dye and pigment ink fusion that create s oxidized effects when sprayed with water. Use for quick and easy ink coverage on porous surfaces. Spray through stencils, layer colors, spritz with water and watch the color mix and blend. Contains one 2 fl. oz. spray bottle.