Nouveau
Promo !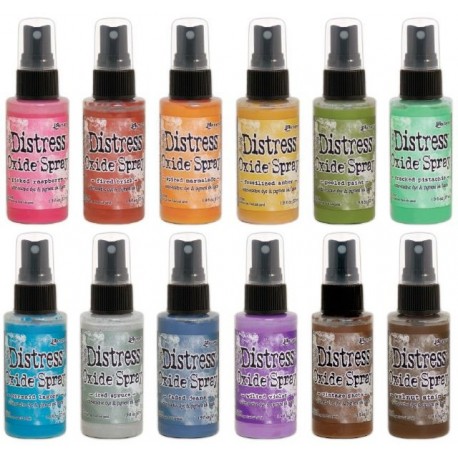 Agrandir l'image
Tim Holtz distress oxide SET 1 SPRAY ALL NEW COLOURS
ALL12 SPRAY 1
Nouveau produit
Tim Holtz distress oxide SPRAY ALL NEW COLOURS (SET 1)
0 Article Produits
Ce produit n'est plus en stock
Attention : dernières pièces disponibles !
Date de disponibilité: 20/07/2018
No reward points for this product because there's already a discount.
En savoir plus
Tim Holtz Distress Oxide Spray is a dye and pigment ink fusion that creates oxidized effects when sprayed with water. Use for quick and easy ink coverage on porous surfaces. Spray through stencils, layer colours, spritz with water and watch the colour mix and blend. Each in a 1.9 fl. oz. (57ml) spray bottle.
Contains the following 12 colours.
Cracked Pistachio
Faded Jeans
Fired Brick
Fossilized Amber
Iced Spruce
Mermaid Lagoon
Peeled Paint
Picked Raspberry
Spiced Marmalade
Vintage Photo
Walnut Stain
Wilted Violet